Outdoor simulators are operational when temperatures are between 45 - 101 degrees Fahrenheit (SpaceShot between 50-101 degrees Fahrenheit) and when weather permitting.
Space Shot

TM
What does a rocket launch really feel like? Three, two, one, liftoff!

Rocket 140-feet straight up in 2.5 seconds!
4 Gs of force on launch
2-3 seconds of weightlessness out of your seat then a 1 G free fall
You must be at least 54 inches tall to ride.

You should not ride this ride if you have any neck or back problems, heart conditions, motion sickness, pregnancy or any other major medical conditions.

G-Force Accelerator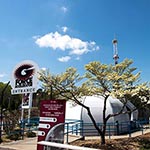 Train like an astronaut and experience three times the force of gravity as you test your will in the G-Force Accelerator!
Experience 3 Gs pushing on your body!
Push against centrifugal force to test your strength.
You must be at least 48 inches tall to ride the G-Force Accelerator.
You should not ride this simulator if you have any heart problems, inner ear problems, asthma, seizures, pregnancy, back or neck pain, claustrophobia, motion sickness, detached retina or any other major medical condition.
Rocket Pod
The U.S. Space & Rocket Center's new Rocket Pod simulator has arrived in Shuttle Park!
Take a trip to see a black hole or watch the launch of the Hubble Telescope, two of five shows available.
This mobile motion theater that seats 20.
You should not ride Rocket Pod if you are pregnant or suffer from epilepsy, back or neck problems, motion sickness or claustrophobia.
Kids Cosmos Energy Depletion Zone
Young astronauts are able to crawl around in the International Space Station (ISS)! Buckle up and blast off – gently – to the moon on our Lunar Lander simulator.

Dream of docking the command module to the ISS.
Crawl into the rocket and picture being launched to the moon.
This simulator is for children under the age of 8. Must be accompanied by an adult.

Mars Climbing Wall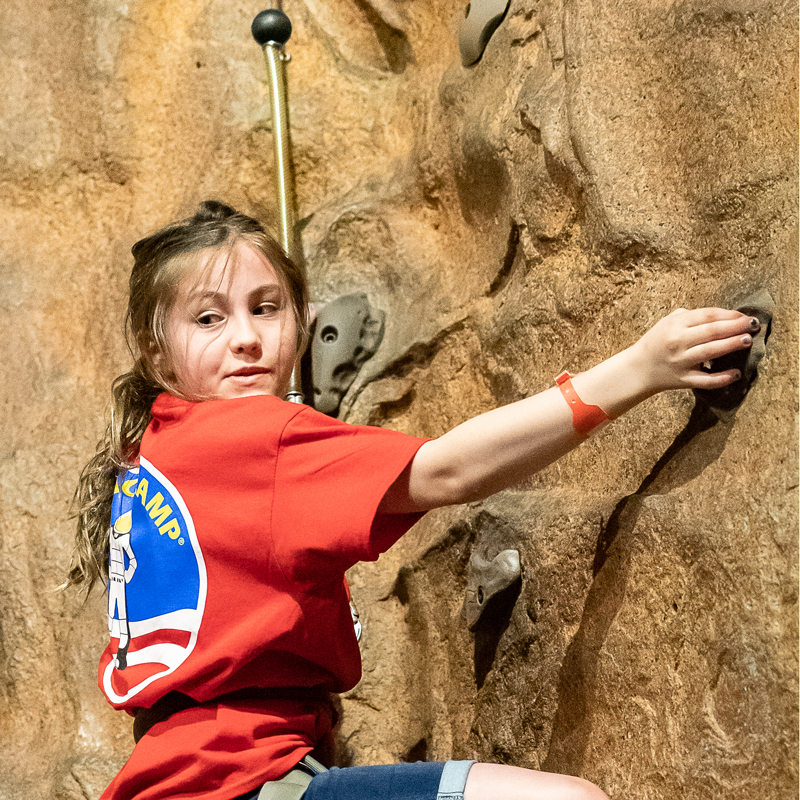 Ever wanted to journey to Mars? Well, beware future traveler; the red planet is a dangerous place to visit! Arid, cold, rocky and apparently lifeless, it has very little to offer to the casual tourist. Yet Mars is an extreme sports lovers' paradise. Endless hiking trails, the deepest canyons and the tallest volcanoes challenge even the most diehard sportsman. Challenge yourself on our climbing wall to scale the Milky Way's tallest volcano, Olympus Mons.
To participate on Mars Climbing Wall, you must have on closed-toed and closed-heeled rubber-soled shoes.
Please do not attempt to climb the wall with bare feet, sandals, high heels, or leather or hard-soled shoes.
Minimum weight 50 lbs.
Maximum weight 300 lbs.
Apache
Become a military wonder on our Apache simulator. Control our re-outfitted Apache AH-64D Longbow helicopter and shoot down enemies from above using 30 mm rounds, Hydra and Hellfire missiles. Learn how to control a turret as the gunner or swing in tight on enemies while piloting one of America's most lethal flying machines.
Please note: Maximum of two riders at a time. Must be 13 years or older to play.
©America's Army 2012